Chefs come to Durieux House
Chef David Boyer and Chef Laetitia Roux-Weiland are present at your table
Two Chefs for a complementary culinary experience their dishes glorified in the finest Limoges porcelain.
David Boyer who was trained by Anne-Sophie Pic, offers you a traditional and authentic local cuisine.
His cooking is an overall expression of strong values : excellence, generosity and a taste for sharing.
Through his prolific creativity, his passion for quality products and his high technical skills, he creates a culinary flair, blending French tradition and modernity. A mixture of poetry and respect for the products.
He likes to play with the contrast between taste and texture while respecting the harmony and the balance within the dishes in order to emphasize the high quality of the products produced by the fervent farmers. In the plates, tastes and flavours are enhanced provoking a real symphony of senses.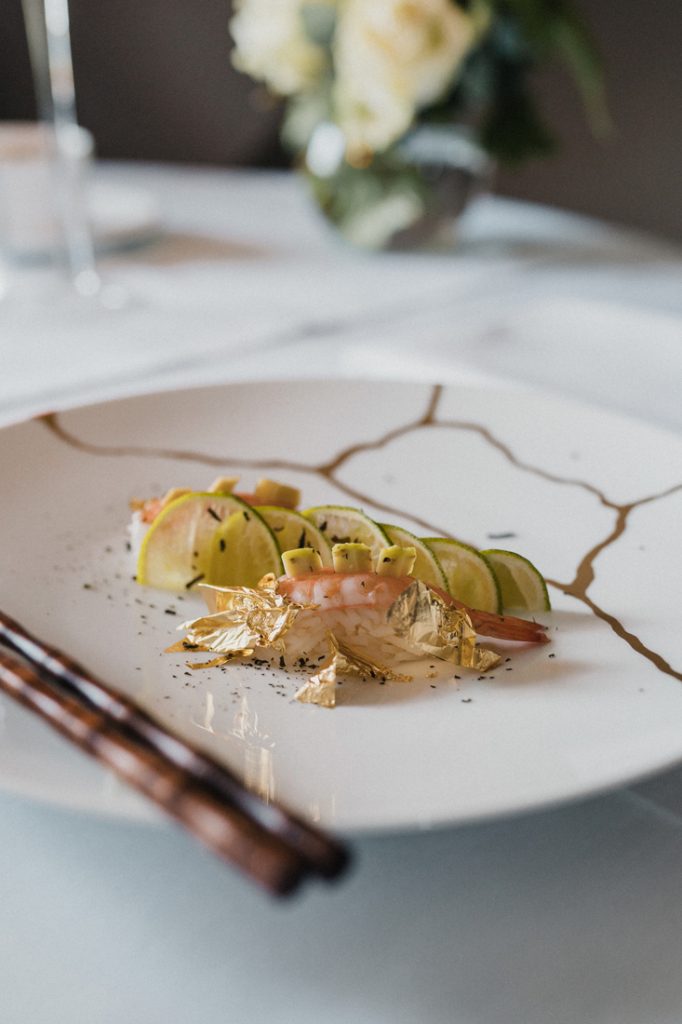 Originally from North of the Haute-Vienne, Laëtitia grew up in this region before studying abroad and then starting a long professional journey which took her to India, China, and the Indian Ocean islands.
Passionate about spices and about culinary art, she decided to start her own «home chef » company. Epicurean, her tasteful and original cooking reveals itself in subtle touches of essential oils.
Gluten free, vegetarian or vegan meals are not a problem for he… on the contrary it boosts her creativity and audacity with tradition cooking!
« Considering cooking is an ephemeral art, it is my duty to practice it so that it stays for a long time among your best memories. My biggest reward is : work well done. »
Laëtitia Roux-Weiland